The median price of a single-family home on the Eastside was $935,000 in August, unchanged from a year ago and up slightly from $925,000 in July. New commercial and residential construction projects are in the works. Strong demand for downtown condos has prompted plans for yet another high-rise tower to break ground next year. Questions?
Get the full report by clicking here.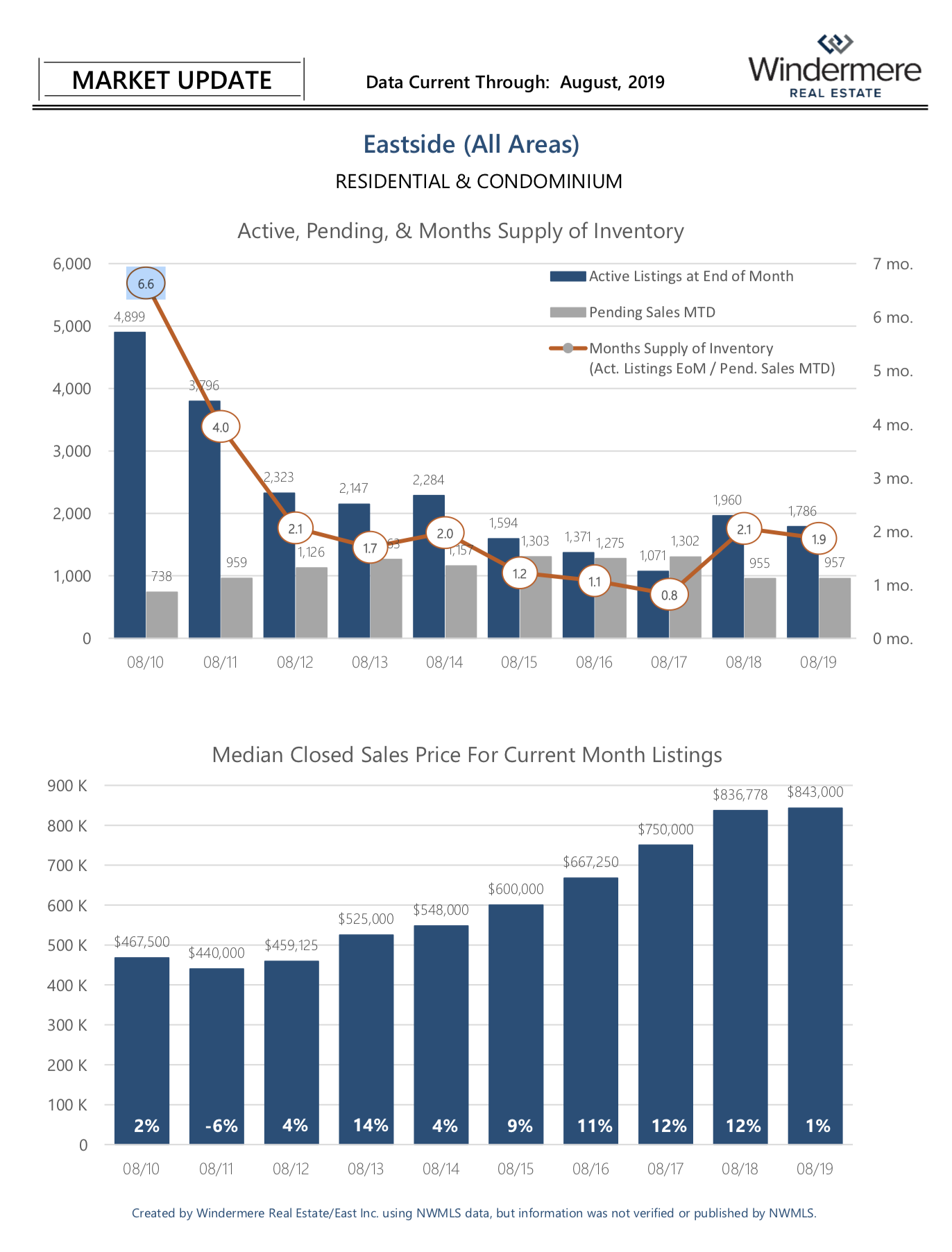 The real estate market continued to moderate in July. Inventory rose and home values softened, providing buyers with increased selection and more favorable pricing.