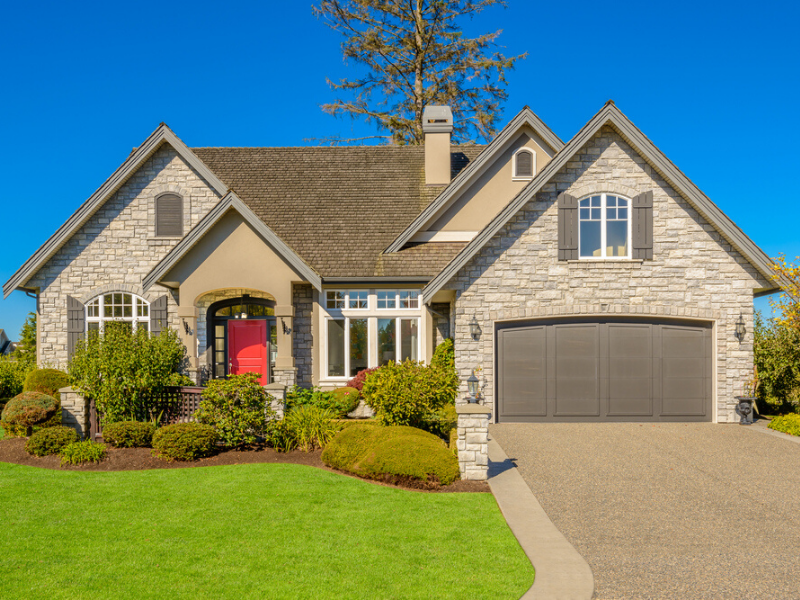 Image Source: karamysh on Shutterstock
What's the best remodeling project for your home? The answer, in part, depends on where you live. Every year, Remodeling Magazine evaluates which projects bring the most return at resale in different markets around the country in their "Cost vs. Value" report.  For the purposes of this blog, we are focusing on the Pacific states (WA, OR, CA, AL) and the Mountain states (MT, ID, UT, CO, NV).
According to Remodeling Magazine, these are the six top projects in those two regions that currently have the best return on your investment when it comes time to sell.
Garage Door Replacement
The project with the most return from Washington State to Nevada? A new garage door.
In the Pacific States, replacing your garage door will cost an average $3,785, but will increase your resale value by $4,686, recouping 123.8 percent of what you paid for it. Homes in the Mountain States will also benefit from a garage door replacement, recouping 98.6 percent of their costs.
Due to its size, a garage door can have a big impact on a home's curb appeal.  But adding to your home's aesthetic is only one advantage; the warranty that comes with the new garage door is also a selling point for potential buyers who can trust that they likely won't have to deal with any maintenance issues in the near term.
Manufactured Stone Veneer
As long as the new stone veneer is consistent with your neighborhood's overall look, this siding is the second-best project across the Pacific and Mountain states.
Stone veneer can replace your home's existing siding, adding a fresh, modern look that conjures a cozy vibe all the way from the street, before buyers ever step foot inside. Along the West Coast, it can recoup 110.4 percent of the cost when you sell, and Mountain states will recoup 96.5 percent of the cost.
Wood Deck Addition
While building a deck might seem like a big undertaking, it's actually a pretty cost-effective way to positively impact your home's resale value. Pacific states can expect to pay around $15,000 and Mountain states just above $13,000, but they'll see 87.8 percent and 74.3 percent recouped respectively when they sell.
Adding a deck extends the living space of your home and provides even more area for entertaining, relaxing, and enjoying the outdoors.  Whether you choose a natural wood deck or a low-maintenance composite deck, you can pick from a variety of styles based on the lay of your land and the areas of your backyard you wish to highlight.
Minor Kitchen Remodel
No need to move walls or appliances around, a minor kitchen remodel will do the trick to recoup 87.1 percent of the cost in the Pacific states, and 80.3 percent in the Mountain states.
An outdated kitchen can go from drab to fab and become a focal point with a fresh palette. Replace the cabinet doors with new shaker-style wood panels and metal or metal-looking hardware. Switch out the old counter tops with laminate that matches the new look. Think about adding a resilient flooring option, then finish the project with a fresh coat of paint to the walls, trim, and ceiling.
Grand Entrance
Looking to improve your curb appeal and create an entrance that guests and homebuyers won't soon forget? Add a fiberglass grand entrance. This project involves replacing a standard-sized front door with a larger opening with dual sidelights (glass panels). Typically costing around $8,000, Pacific states will see 85.1 percent of that recouped in the sale, and Mountain states will see 71 percent.
Siding Replacement
Depending on the size of your home, replacing the siding can be an expensive undertaking. However, it's a project that comes with high returns. For Mountain states, sellers can expect 75.4 percent of the costs recouped, and Pacific sellers will see 84.3 percent.
Not only is siding one of the first things a buyer sees, but it also serves as an indicator of the overall health of the home. Broken or damaged siding could mean that there are other problems with the home, such as pests and rot. Replacing old siding is a cost-effective way to boost your home's curb appeal and ensure buyers are going to walk through your front door.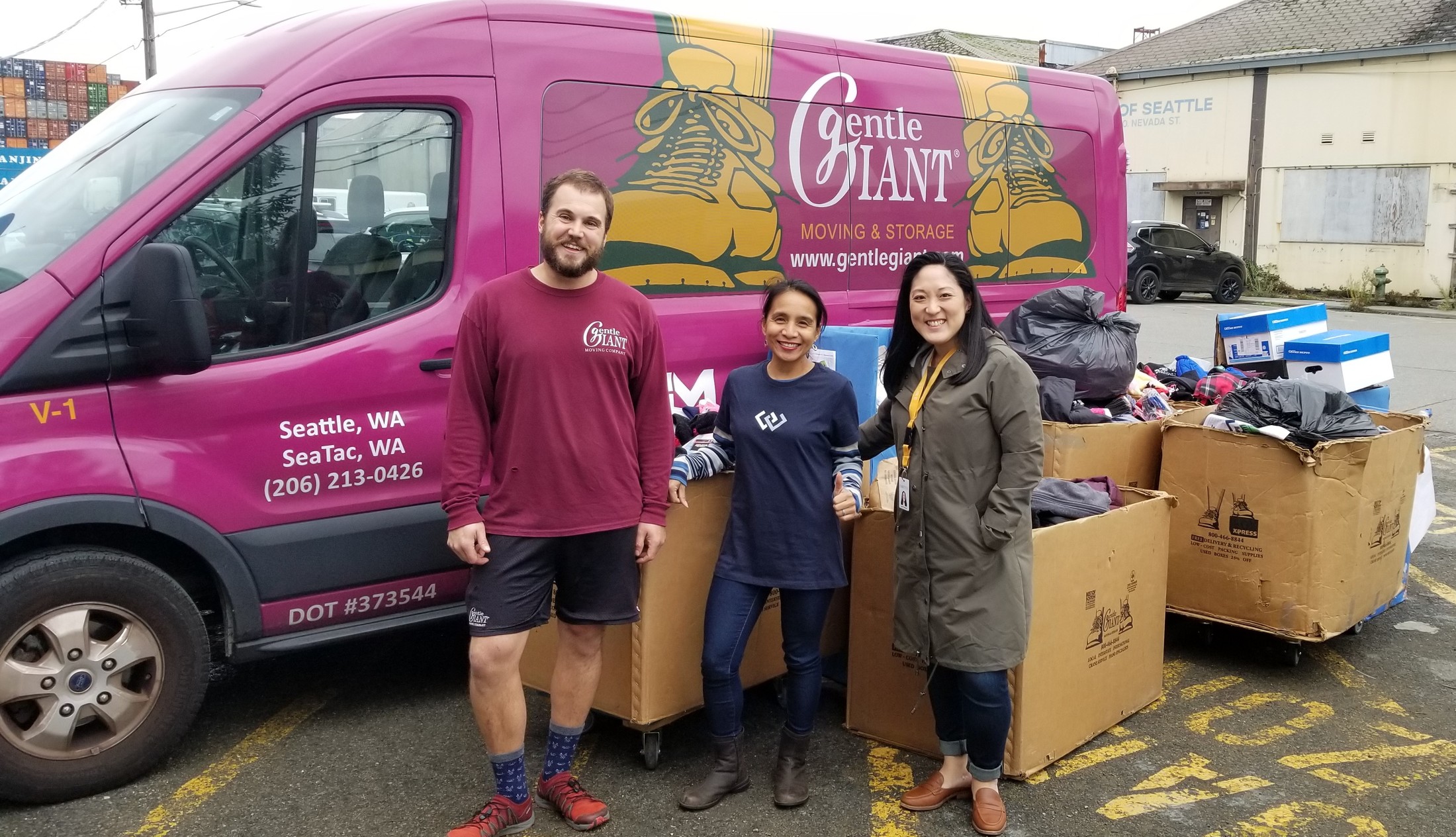 It's another fall season and the fourth year of Windermere's #TackleHomelessness campaign with the Seattle Seahawks. As a part of this campaign, Windermere hosts an annual "We've Got You Covered" winter drive. This year, 33 Windermere offices in in the greater Seattle area* participated in the drive, collecting new hats, scarves, gloves/mittens, socks, and other warm winter items for Mary's Place.
Mary's Place is a non-profit that provides safe, inclusive shelter and services to support women, children and families on their journey out of homelessness. Since 1999, Mary's Place has helped hundreds of women and families move out of homelessness into more stable situations. But shelter capacity is limited and there are still hundreds of families sleeping outside in cars and tents each night, so Windermere collected items to help them stay warm this winter.
During the four-week drive, our offices collected donations from agents, staff, and the community, which included over 630 hats, 680 pairs of gloves, over 200 scarves, over 2,000 pairs of socks, and an assortment of coats, jackets, sweaters, blankets, toiletries and other items, bringing our grand total to nearly 6,000 items collected for Mary's Place.
One office made the drive extra special by partnering with a local knitting group. The Windermere Mercer Island office partnered once again with the Mercer Island Tuesday Knitters, to make cozy hats and scarves. This year the knitting group contributed 67 hand-knitted hats and scarves to the winter drive.
The staff at the Mary's Place donation center in South Seattle were grateful to receive the bins full of donated items that were delivered by Gentle Giant Moving Company. "We are so incredibly grateful to our Windermere family for all that they do for our families!" said Marty Hartman, Mary's Place Executive Director. "These gifts of warm winter gear will keep our kids and families warm and loved this winter!"
Windermere is also grateful to partner with Gentle Giant Moving Company on our winter drive. For the past four years, they have generously given their time, muscle, and trucks to pick up and deliver all of the donations.
And this drive would not be possible each year without the support of the Seattle Seahawks, our offices, and all those who donated. From all of us at Windermere, thank you for making our fourth annual winter drive a success and for supporting families experiencing homelessness in the greater Seattle area!